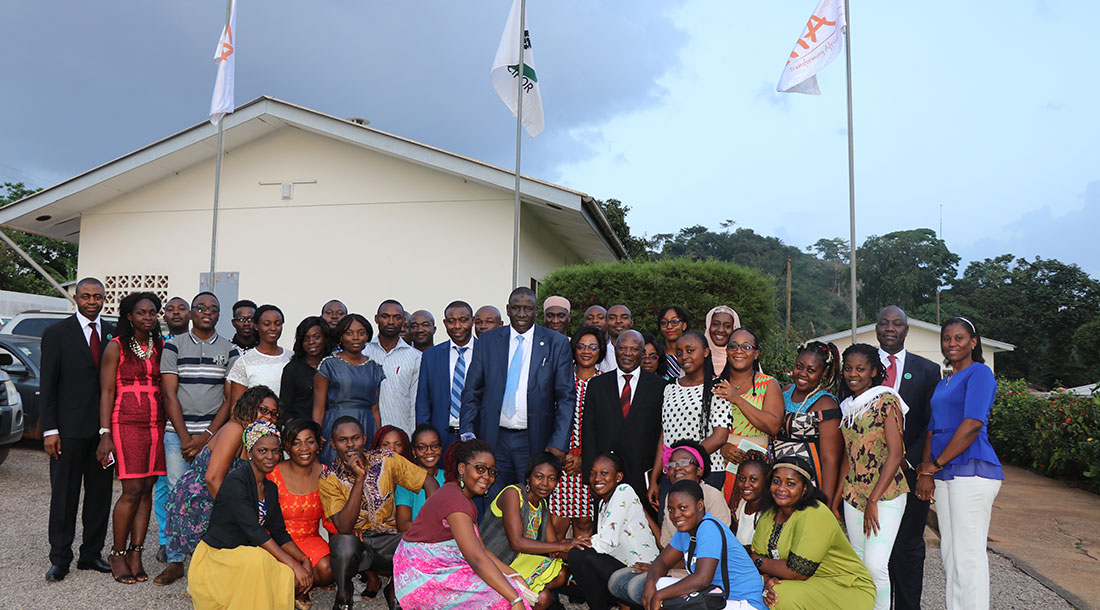 16 May

THE CHAIR OF THE BOARD OF TRUSTEES VISITS ENABLE YOUTH CAMEROON

On March 26, 2019, IITA Cameroon was happy to welcome Dr. Amos Namanga Ngongi, Chair of the Board of Trustees, in an unofficial visit to the IITA Station of Cameroon. One of the goals of the visit was a quick overview of projects implemented by IITA in Cameroon, including ENABLE Youth Cameroon.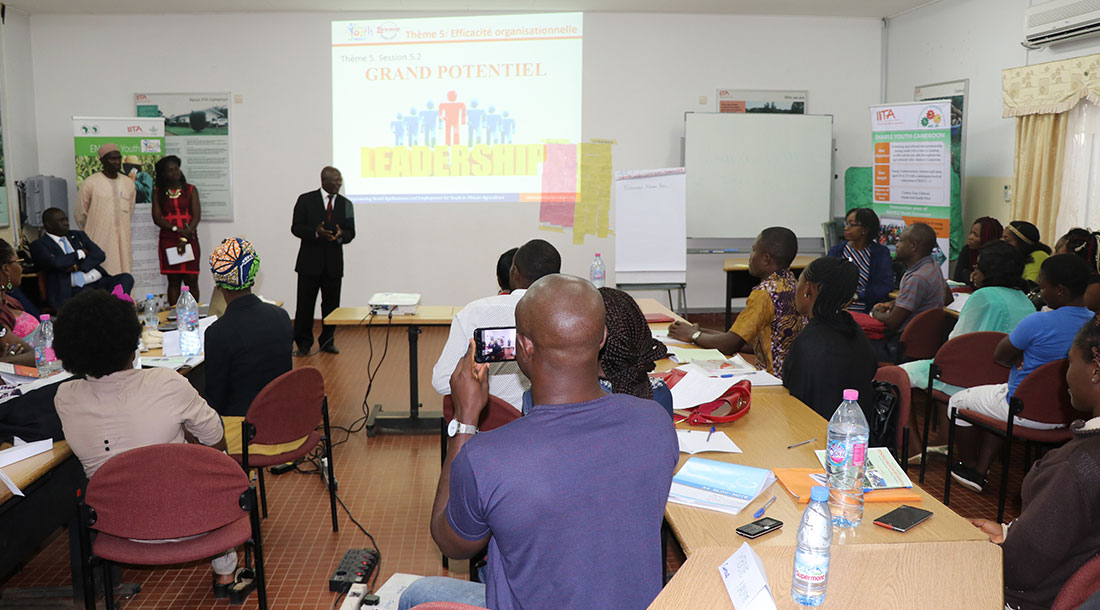 During his visit to the Station, Dr. Namanga visited the ongoing ENABLE Youth Program where he met the National Coordinator of the Agricultural Value Chain Development Project, in a capacity building workshop. More importantly, Dr. Namanga spent more than an hour with the aspiring agripreneurs being trained in the Youth Agri-Business Incubation Center (YABIC) hosted by the station. The Chair of the board, who arrived when the aspiring agripreneurs were discussing the importance of the leadership for agribusiness success, was impressed by the commitment of interns and their interest to the Program.
I am very flattered to know that you have accepted to be trained by this Program, which is one of the best investments of IITA. As I have seen, your intellectual level is quite high, but despite that, you have accepted to be trained by ENABLE Youth Cameroon, you have accepted to acquire skills that will help you contribute to Africa's development by creating jobs for you and other youth

Dr. Namanga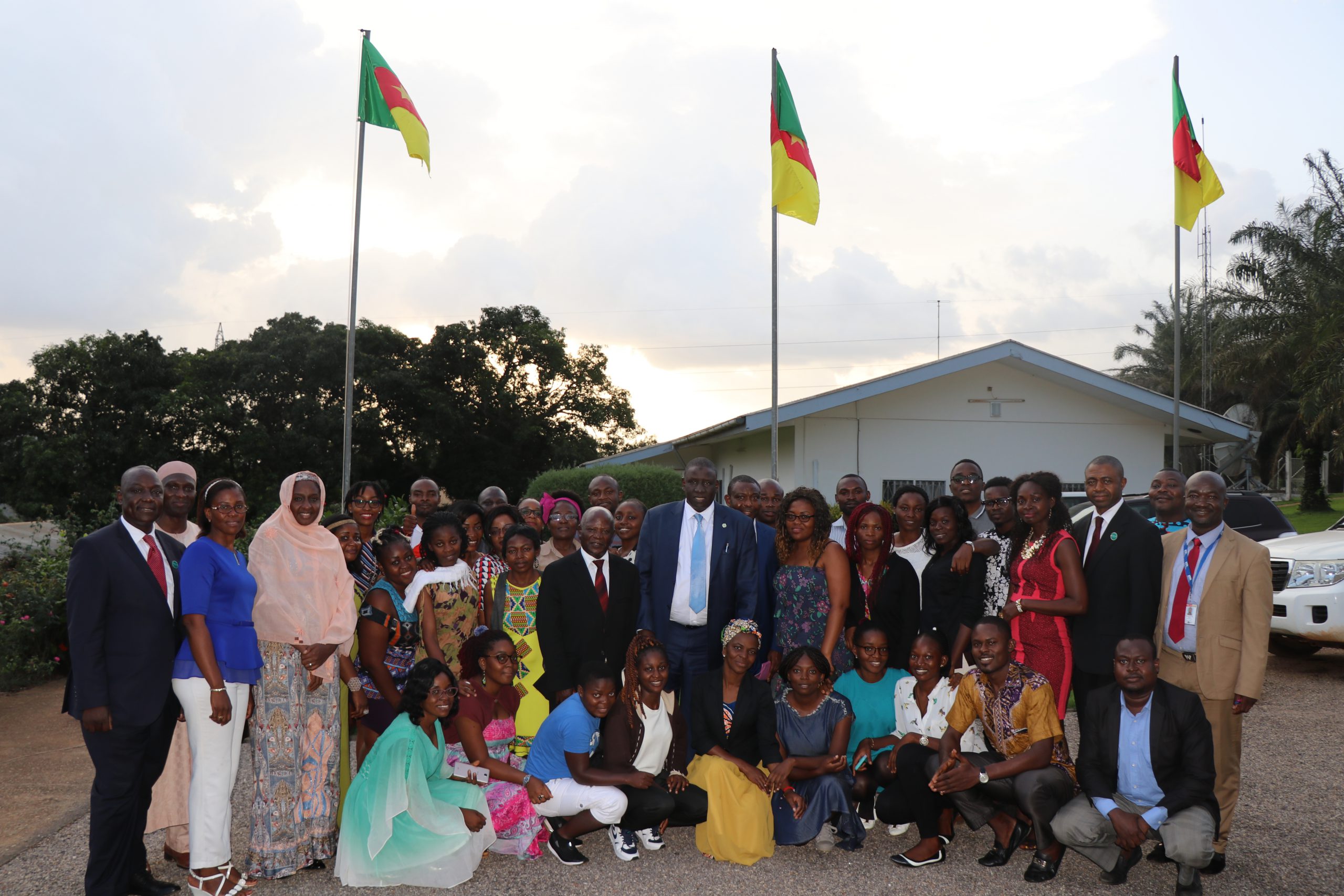 During the discussion, the Chair of the Board also drilled the young interns on the importance of agribusiness for the development of Africa, and the key role they can play for the growth of African economies. Also, he emphasized on the necessity for all the aspiring agripreneurs to actively contribute to the success of this important initiative, which by the way was initiated back in 2012 by the IITA Director General (Dr Sanginga) in Ibadan (Nigeria) and has now been Africa-wide scaled up under his leadership, with support from various partners like the African Development Bank.