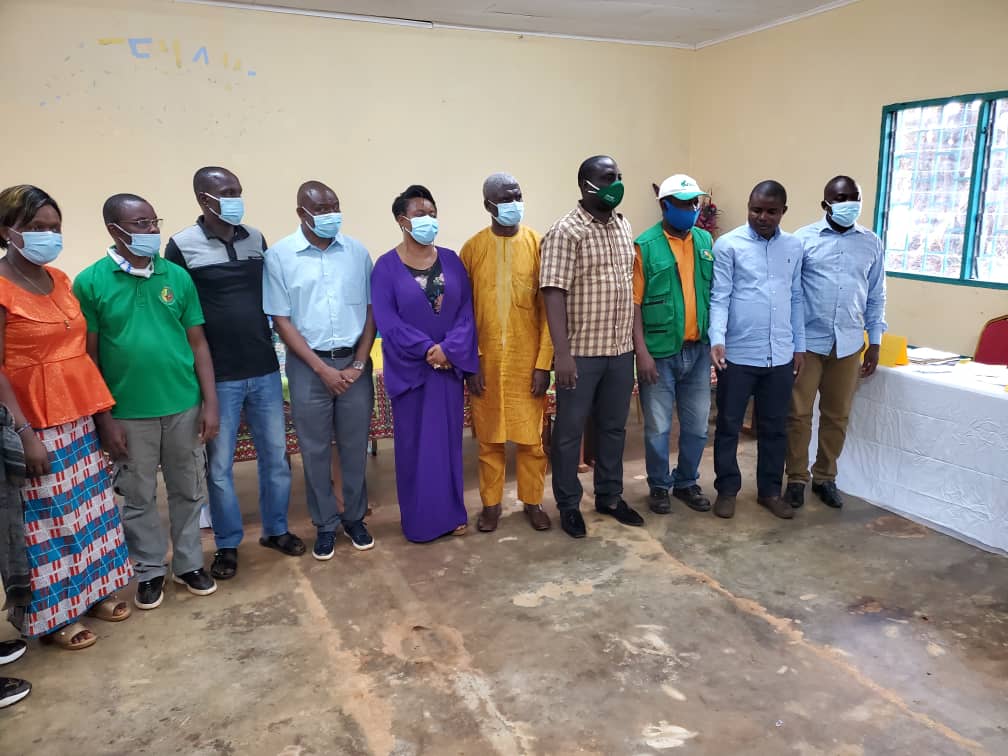 22 Mar

Resumption of ENABLE Youth Cameroon activities: working tour of the Coordination of the Program to the 14 Yabics.

The new Coordinator of the AVC_DP meets with some stakeholders of the program as part of the tour of the Unit Coordination of ENABLE Youth Cameroon in the 14 Yabics.

As a prelude to the resumption of activities in the 14 incubation centers of the ENABLE Youth Cameroon Program, component 3 of the Agricultural Value Chain Development Project (AVC_DP), a mission led by the Coordination of AVC_DP and that of Enable Youth Cameroon started on March 8, 2021 with some working visits to the Yabics. The delegation is made up of the National Coordinator of PD_CVA Mrs. Marie Jeanine Ndoko and her collaborators and of the Technical Coordinator of EYC Dr. Cargèle Masso accompanied by the Project Assistant and the Business Development Expert of the Program..

This field trip, which will run until April 3, 2021, is an opportunity for the Program's Coordination Unit to exchange views with the host institutions, representatives of Aspiring Agripreneurs and YABIC Coordinators.

This tour aims to:
present the progress of each YABIC;
discuss the difficulties the YABICs face and propose solutions;
visit the accommodation facilities and meet the service providers;
meet with the representatives of the agripreneurs to discuss and agree on the issues of catering handling (breakfast, lunch, and dinner);
finalize the MOU between IITA and YABICs host institutions under the supervision of AVC_DP;
agree on the stipend for aspiring agripreneurs.
The first part of this tour began on March 9, 2021 with a visit to the YABIC in Bouam. The meeting which was chaired by the National Coordinator of the AVC_DP  and was attended by the Director of the Center, the YABIC Coordinator of the center, aspiring agripreneurs representatives and service providers for exchanges on the progress of the program and the difficulties faced.
On March 10, 2021, the delegation moved to the Technical School of Agriculture (ETA) at Abong Mbang for a workshop. The exchanges were followed by the presentation of two business plans on transformation of cassava tubers into industrial starch and the other, the transformation of tomatoes into tomato puree by two aspiring agripreneurs (Pa'a II Ricky and Tchoupe Chiara Lucia).
Overall, the National Coordinator of the AVC_DP, Ms. Marie Jeanine Ndoko, and the Technical Coordinator of EYC, Dr. Cargèle Masso, expressed their enthusiasm for the progress made and their optimism for the future, despite the many challenges that lie ahead.
With activities resuming and the pilot enterprises set up, the National Coordinator strongly recommended that the Agripreneurs emphasize on the community impact of their business projects with a basin of production approach.
This tour proceeds to the South Region with a visit to the Yabics of Mbebe, Sangmelima and Ebolowa from March 17 to 20, 2021. Then the caravan will move to the Center Region from March 23 to 26 to complete the tour in the Littoral from March 28 to April 3, 2021.