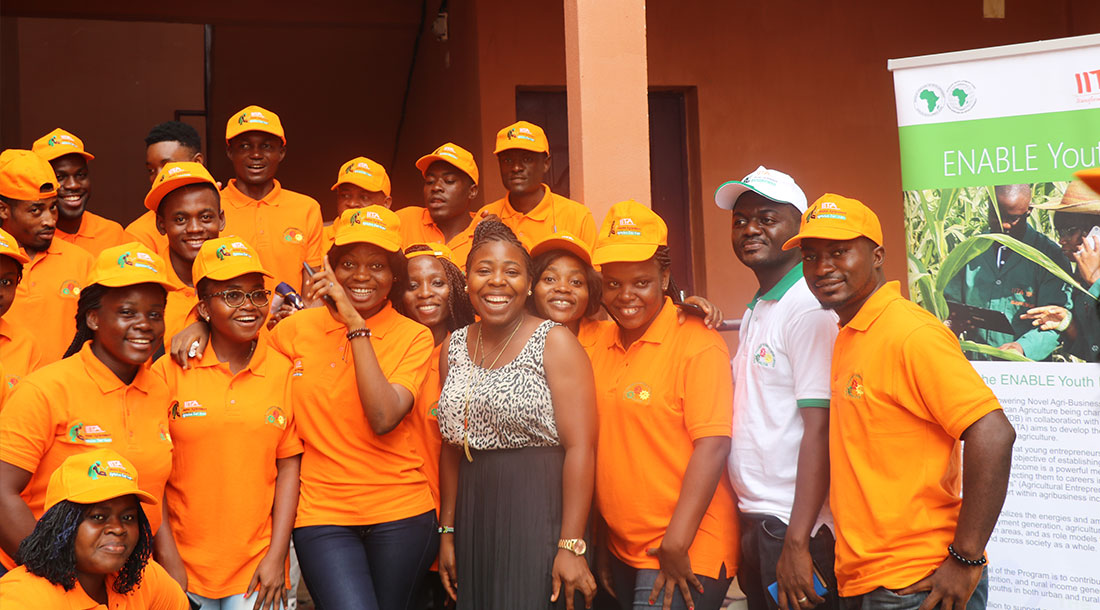 16 May

WOMEN IN AGRIBUSINESS

The strategy used by ENABLE Youth Cameroon is a youth in agribusiness model which addresses the issue of widespread youth unemployment and provides a platform that propels both young women and men toward self-employment in agriculture.

In fact, if youth is facing barriers to accessing opportunities in Cameroon, young women are facing greater challenges. Despite their important role in the agricultural sector and even with their gains in education and skills over the past decades, women still earn less than men, work at lowest levels and face constraints which affect their productivity. Pathways out of these issues were greatly needed, thus the ENABLE Youth Cameroon objectives of training at least 700 young women agripreneurs (40%) and having at least 40% of the agribusinesses created, owned and managed by the women agripreneurs trained by the Program.

As empowering young women in agribusiness can help improve their condition, meeting this objective will help the 3rd component of AVC_DP to reduce the gender gaps in agribusiness in Cameroon and the inequalities faced by women along the agricultural value chains in Cameroon.